Don't Just Survive. REACH OUT!
These fast-paced times present you and your business with myriad challenges. Growing competition. Changing market dynamics. Evolving teams. Some days it may even seem like just surviving is a struggle. But these challenges are also opportunities to Thrive! With the right knowledge and tools you can master your environment – as it is now and as it changes – and rise above. To not merely get by, but to Thrive.
More than anyone, we give you the knowledge and tools to Thrive.
Through our 4-Step Customer-Centric Solution Process and practical and creative approach
we can help you:
• Communicate more effectively
• Dramatically improve sales
• Be a better manager
• Develop cohesive, productive teams
• Lead your organization to success
• Embrace – not fear – change
• Successfully control conflict
• Negotiate win-win situations
• Hire and retain the best people
• Maintain the momentum
Click here to learn more
Simply put, we empower people with the knowledge to leverage their strengths, and the tools they need for exceptional performance. Contact us today so you too can have the knowledge and tools you need to Thrive.
---


By leveraging our vast experience, time-tested strategies and proven tools, we use a no-nonsense, bottom-line approach that will arm you and your team with relevant skills that can be used immediately.
By thoroughly understanding your needs, we will customize content for your specific challenges. You and your team will learn and practice skills that will differentiate them from the competition

Our practical approach...

Provides real-world strategies
Leverages proven fundamentals
Helps you Thrive in the present

Our creative approach...

Teaches relevant solutions
Provides a competitive edge
Encourages forward thinking
Our Reputation Speaks for Itself
"Best workshop ever! Best ROI. Real Solutions that can be input quickly and easily. Discussion was carried outside the training center to the car, hotel, restaurant and encompassed the entire stay. Spurred discussion, analysis and excitement for all. Have everyone go through this workshop and train at all levels. Must be a 2 to 2 ½ day workshop to allow for absorbtion and understanding."
Brad Plein
Territory Manager
Nutro Pet Products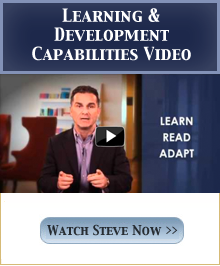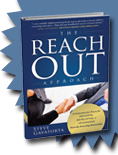 The Reach Out Approach, by Steve Gavatorta
"Make this your handbook for success in human relations."
--Jim Cathcart